CLICK ARROWS TO VIEW MORE ^
THE CLIENT//
Morley Construction are one of Surrey's leading building/ construction companies. Founded in the 50's, Morley Construction has grown & adapted as the industry has over 6 decades, expanding to incorporate all aspects of the building trade in Surrey.
THE CHALLENGE//
Following plans for developing a new core service offering, Morley Construction approached us requiring a top-end platform to launch from via multiple-mediums.
OUR SOLUTION//
We re-structured their company branding top to bottom. Starting with their identity, we refreshed their company image enveloping an on-trend, modern feel & applied this across everything: uniforms, stationery, vehicle signage, print marketing & web outlets. We also built a fully content managed, multi-platform website including some of the latest in web-based effects to engage users & inspire enquiries.
THE IMPACT//
Morley Construction are fully equipped moving on to the next phase of their business' plans. Within the first two weeks following the launch of their new website & exciting marketing material, they have taken on two major projects worth over £100k as a direct result of the change in their branding and tone of voice for communications. What a result for them.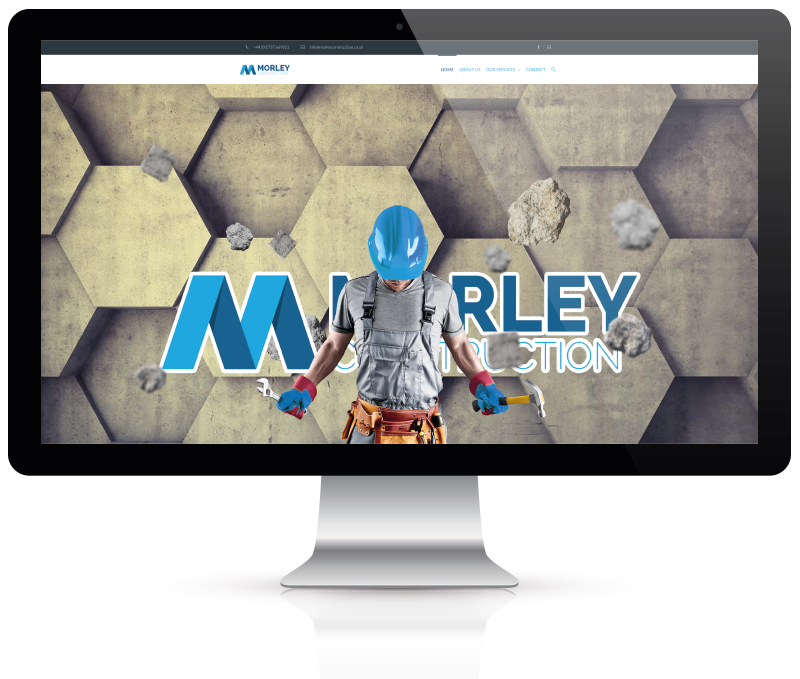 WHAT DOES OUR CLIENT SAY?//

"Corinium Creative are just magic. What a way to launch one of our most exciting services to date – we feel completely at ease with our new, modern 'brand toolbox' & couldn't have imagined it working out any better for us.

Thank you Corinium Creative."

– PETER MORLEY/ DIRECTOR, MORLEY CONSTRUCTION//