CLICK ARROWS TO VIEW MORE ^
THE CLIENT//
Shine Hypnotherapy practice in Cirencester, Gloucestershire. They help clients across the county to achieve their personal goals & improve their general health and well-being by practicing a highly skilled form of Hypnotherapy using a solution-focused approach.
THE CHALLENGE//
Going in to 2016, Shine Hypnotherapy were looking to grow their business and move premises to a more suitable location. Looking to the future, they required growth online through social media outlets – but without the time to do so.
OUR SOLUTION//
Shine Hypnotherapy are one of our longest standing clients. As such, we have a broad understanding of their inner workings and with ease determined a solid marketing plan moving forward with the view of growing Shine's social presence online & in turn ensure a steady growth in client base. We re-worked the website, integrating social media feeds & some new features aimed directly at the user. We also took full control over all social media platforms, with a fully-managed, monthly online marketing solution.
THE IMPACT//
Shine Hypnotherapy have passed on all on-going marketing pressures to us, thus creating a window of opportunity to focus on what's important: the business itself. With a fully managed online marketing package, Shine Hypnotherapy has full peace of mind that marketing the business stays simple, steady & seamless.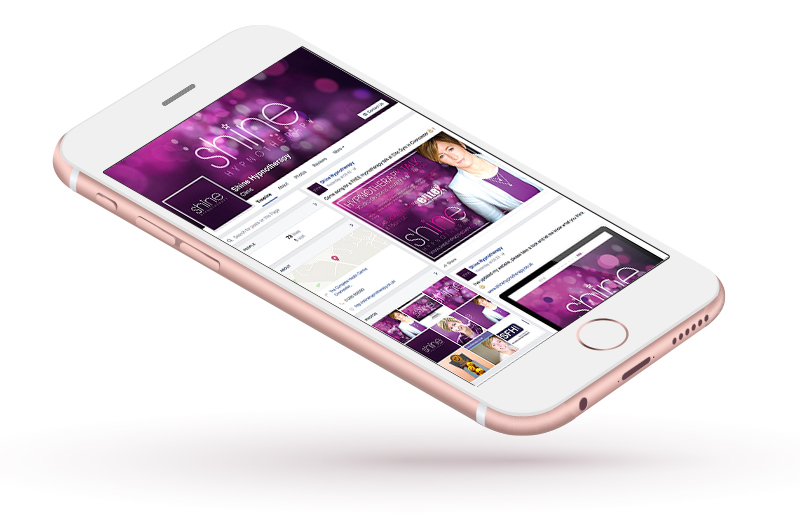 WHAT DOES OUR CLIENT SAY?//

"I am always completely impressed with Corinium; their creative ability is just awesome – they very quickly understood me and rebranded my business and I am delighted with the results. They always manage projects to my very tight timescales and within budget.  I now have the time set aside to focus solely on my clients & look forward to the next 12 months.

I wouldn't hesitate to recommend Corinium Creative to anyone looking for creative design of any type."

– WENDY PAGE/ DIRECTOR, SHINE HYPNOTHERAPY//